5 Unlucky Players Who Lead In Indian T20 League But Not In Indian Colours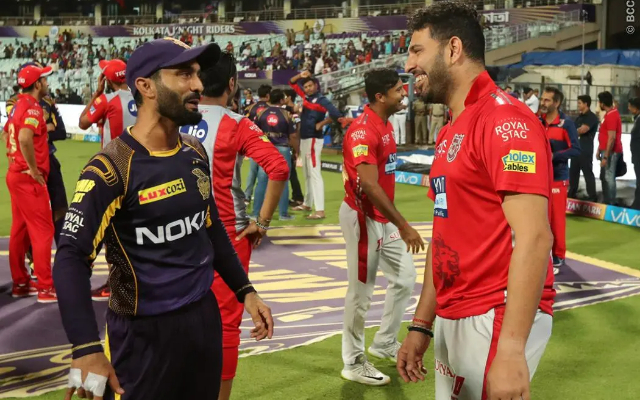 Indian T20 League is known as a rich-vein league all over the world. Along with star Indian players, other global cricketers also prefer to play in this league every year. However, over the years, many famous Indian cricketers like Virat Kohli, MS Dhoni, and Rohit Sharma have led their franchises in this mega event.
Eventually, they got the opportunity to lead India also within their career. But, there are several Indian stars who led their franchise in this league successfully. Still, they did not get any chance of leading the country across all three formats during their career.
Here are five players who led Indian T20 League franchises, not India:
Harbhajan Singh
During the Indian T20 League 2012 season, Sachin Tendulkar was the captain of the Mumbai franchise. However, he decided to step down from that duty ahead of the opening match against the Chennai franchise. Then, Harbhajan Singh became the captain.
Meanwhile, Singh did not disappoint the four-time champions. He led them to that season's top four. Mumbai lost to Chennai in the eliminator in 2012. Harbhajan played 367 international matches for India across all three formats. But, he never led them.