Final Preview: All You Need To Know About Neeraj Chopra Before Commonwealth Games 2022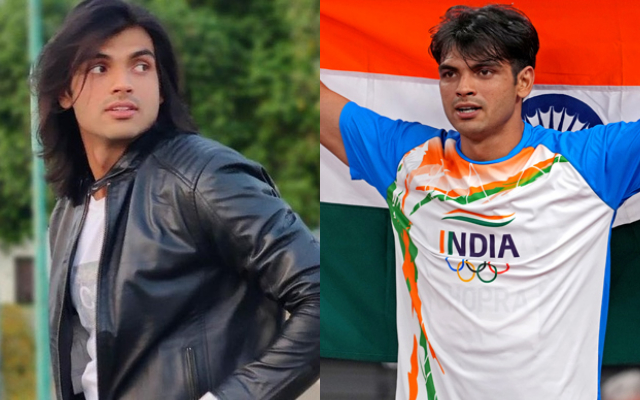 Neeraj Chopra is known as the golden boy of India now after his heroics in the Tokyo Olympics by winning the men's Javelin Throw gold medal. But, his fans will be surprised by hearing that it was never any plan for him to become a Javelin Thrower. In his childhood days, his uncle suggested that he should go to the nearby stadium for getting some exercise only.
There, he saw Javelin first time and since then, he kicked off his path to become a top-class Javelin Thrower for his country. Now after winning the Gold medal at the Olympics, he became a recognizable name in a country of a billion people. He made India proud after becoming the first Indian to win Olympic Gold in Athletics.
Neeraj Chopra has earned his brand value through his excellent performances
Since the Olympics, Chopra managed to keep up his good form in all the events he participated in. Such performances helped him to earn his brand value. Currently, as per an estimate, Chopra's endorsement fee will be around Rs 2.5 crore per year. While, his endorsement fees were in the range of Rs 20-30 lakh per year, previously.
Apart from it, Underdog Athletics, Under Armour's India distributor and licensee, signed him as their brand ambassador. Even, Disney Byju's Early Learn App also announced him as their brand ambassador. This golden boy of India gets represented by the JSW Sports group.
Speaking about his recent performances, Chopra won the Silver medal with a new personal best of 89.30m at the Paavo Nurmi Games on 14 June 2022. It was his first competition since the Tokyo Olympics. After that, he won the Gold medal with a Throw of 86.69m at the Kuortane Games on 18 June 2022. Then, on 30 June 2022, he broke his own personal best with a Throw of 89.94m at the Stockholm Diamond League but ended at the second spot only.
Finally, on 21 July 2022, he managed to make an entry to the finals of the Worlds Athletics Championships with a Throw of 88.39m. Such consistency has made him the favourite to bag another medal at the upcoming Commonwealth Games in Birmingham for India. Currently, he is in the fourth spot in the World Rankings of Men's Javelin Throw.  
Schedule:
Day & Date
Events
Time
Day 5- Friday, August 5
Men's Javelin Throw Qualifying Rounds – A,

Men's Javelin Throw Qualifying Rounds – B

02:30 pm – 05:45 pm IST
Day 7- Sunday, August 7
Men's Javelin Throw Final,

Men's Javelin Throw Medal Ceremony

11 pm – 2 am IST
Broadcast Details:
Neeraj Chopra will be seen in live action on the Sony TEN 2 and Sony TEN 2 HD channels while it will be live streamed on the Sony Liv app.