'They can't get complacent' – Former Sri Lankan legend's warning for India after record T20I winning streak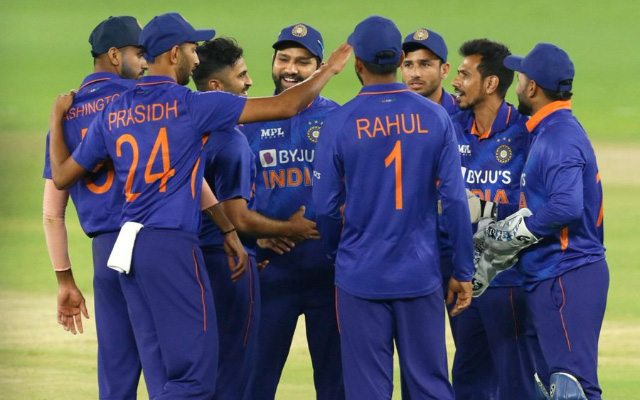 After a bad start in the T20 World Cup last year, India faced some criticism, but that has turned quickly. India has won 12 T20 games in a row after losing the first two games in the T20 World cup. They first white-washed New Zealand in the T20 series. West Indies and Sri Lanka had to face the same results as Rohit Sharma took over India's full-time captaincy.
There are only a few months left for the next edition of the T20 World Cup, and these matches are a build-up to that. Every win and every opportunity for different players will make a difference to the confidence level India will have in the tournament.
Russel Arnold, a former Sri Lankan all-rounder, has opined what he thinks of India's dominance in the shortest format. He said that the team is allowed to be a little proud of what they have achieved. But, they can not be smug about it.
When asked if there was a 'chink' in the Indian team in an interview with Cricket.com, Arnold made this comment. "India can't get complacent. You have to be cocky, I don't blame you to be cocky because that's the fact of the matter. India have made lots of changes, and wherever they turn, there are quality players coming out. They are not giving any breathing space to the opposition," he said.
Adding to it, the 48-year old said, India is adding depth to its squad by giving players chances. He also praised India's batting. He said India is playing 'risk-free' cricket, but they are still moving forward in their game. The 12 consecutive wins and the depth in the squad will only add to the preparations of the T20 World Cup.