Ashes 2021-22: Stuart Broad admits to being under prepared for virtually 'non-existent build-up'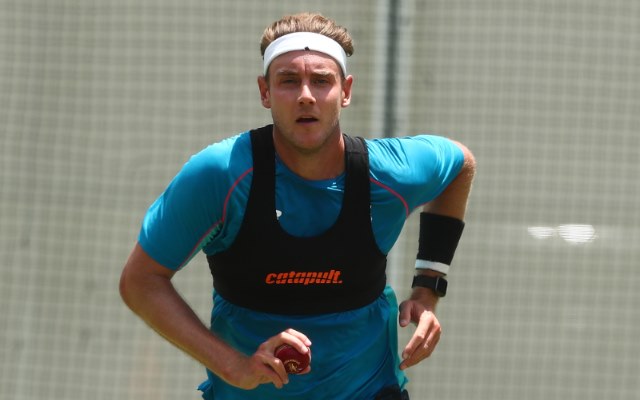 England all-rounder Stuart Broad believes he and the team are the worst prepared ever ahead of the upcoming Ashes series due to start on December 8. England's warm-up matches before the first Test match at Gabba in Brisbane was marred by constant rain. The team has not got sufficient time to prepare. Broad, who himself has recovered from a calf injury recently, said he is looking forward to the Ashes series and ready to play five Tests.
However, the seasoned campaigner has admitted the selection is not in his hand. He also said the circumstances are not ideal for the pacers to feature in all five Tests. "Of course, I want to be out there from the start, and fitness-wise I am good to go having recovered fully from the calf injury that kept me sidelined at the end of the summer, but the selection is in other people's hands and I think I'll play in one of the two matches. It is going to be tall ask for fast bowlers to go back to back here in the circumstances we find ourselves in," Broad said to Daily Mail.
The all-rounder further opined that the pacers are nowhere physically ready for the longest format as it has not been an ideal build-up to the Ashes series. "As bowlers, we are going from minimal preparation to high intensity and that will provide a spike in our conditioning. Physically we are nowhere near ready for Test cricket, I don't think any one of us on either side will be where we want to be just because of the virtually non-existent build-up to this series."
The Ashes series is memorable for Broad as he will get to play the 150th Test match during the course of the five Tests against Australia.