Salman Butt slams Cheteshwar Pujara, Ajinkya Rahane for poor form, says 'they are making life difficult for themselves'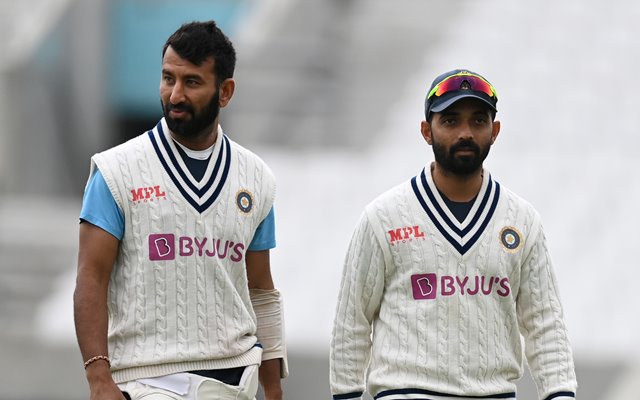 Former Pakistan skipper Salman Butt has slammed senior Indian batters Cheteshwar Pujara and Ajinkya Rahane for consistent failures. The players have been out of form for a while. Barring a hundred against Australia in Melbourne, Rahane does not have many runs behind him. There were calls to drop him from the Indian team on England tour but Kohli backed him. However, the batter had a horrible series. A lot was expected of him in the first Test against New Zealand, especially in the absence of senior players and added responsibility of the captain, but he failed to deliver. The same can be said about Pujara, who's blown hot and cold. While he has scored a few runs, the consistency which is expected from Pujara has been missing.
Butt said the players are making life difficult for themselves, adding that they need to find ways to score runs as no one else is going to do for them. "Rahane and Pujara need to apply what they have. What are they waiting for? With this amount of experience, one needs to deal with their problems on their own. They are not small children for someone to come and pat on their back. That time has passed for them. Now is the time to take the bull by the horns," Butt said.
Butt was most disappointed with Rahane and said the senior batter needs to look back and see how he came back stronger from previous lows. "You have seen enough ups and downs. Remember how you returned to form earlier. Don't forget you are the captain (for Kanpur Test). A leader needs to charge others. If he himself is constantly searching for form, then things won't work. Even if he is losing his battle within, he needs to come up and try something and go down fighting," Butt added.
Butt also felt that it's time for BCCI to hand over the vice-captaincy to Ravi Ashwin. With Kohli set to come back in the second Test, many are speculating Rahane to make way for the skipper.