Stuart Broad reveals awkward moment with Glen McGrath before Gabba Test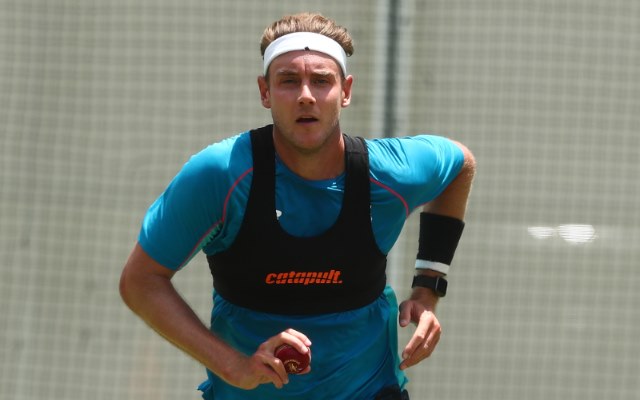 England pacer Stuart Broad has revealed an awkward moment he shared with former Australia pacer Glenn McGrath. Broad was not part of the playing XI for the first Ashes Test at Gabba. However, Glenn McGrath assumed that the England pacer would be playing the Test match and congratulated him for reaching the milestone of 150 Tests. He shook hands with Broad, who was left embarrassed and told him he is not part of the playing XI. The 35-year-old was disappointed to be left out from the playing XI  but saw the funny side of things later.
"Despite the disappointment, I did see the funny side of things when seconds before the toss, Glenn McGrath approached me and shook my hand between high catches I was practising on the outfield. 'Congratulations on 150, mate, it's a special effort, have a great game,' he said. I thanked him but had to tell him I wasn't in. An awkward moment but one which raised an embarrassed smile and a chuckle" wrote Stuart Broad in his column for The Daily Mail on Sunday.
It was the first instance of England playing an Ashes Test without Broad and James Anderson since 2006. At least one of the two bowlers have been part of the team in every Ashes Test since 2006. Meanwhile, it was important for the visitors to make a good start in the series. However, they suffered a humiliating loss by nine wickets. They were shot down for 147 in the first inning after which they were always playing the catching game. Joe Root and Dawid Malan showed some resistance in the second innings but couldn't escape the inevitable.