'They have more experience': Hashim Amla decodes India's win in Centurion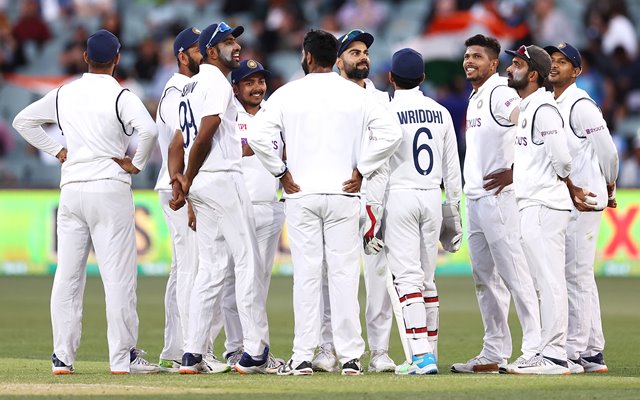 Former South Africa batter Hashim Amla is in awe of the Indian team and praised them for their stellar show which saw them beat South Africa by 113 runs in the first Test. Amla said that India had more collective experience than South Africa which was a big advantage to the visitors. "They (India) have been a strong unit over the last two years or so. They have more experience collectively and it always makes a huge difference when you have runs on the board to back you up, said Amla as quoted by My Khel.
Analysing the teams' performances in the first Test, Amla said once India scored more than 300 runs in the first inning, South Africa was always playing the catching game. "Centurion is notorious for becoming more difficult to bat as the days progress. So once India won the toss, batted and scored in excess of 300 it was game on for the Protea batters to match that score at the very least."
The veteran, who scored 9282 runs in 124 Tests at an average of 46.64 with 28 centuries, praised the Indian batters for their top-class batting on Day 1. "Day one, the pitch looked best for batting and credit to the Indians for playing disciplined cricket," he said. "It's obvious when teams come to SA that their batsman talk about leaving well outside off stump and that's probably were the Proteas let themselves down."
Amla feels the series is not yet over and South Africa can make a comeback if they can work on their flaws. "There's certainly a way back but it's going to take laser-like focus for extended periods and a touch a fortune," he said. "(Captain) Dean (Elgar) and Aiden (Markram) are class players with a pedigree for hundreds and if they get momentum, it would certainly ease the nerves and give much needed confidence for the younger guys."
"Our two best batters in the middle are Temba and Quinton (de Kock). Now that Quinton has opted out of Test cricket, this cripples the batting line-up further and really, now more than ever, it makes it imperative for Temba to bat higher. "Be it three or four, allow him time to play a solidifying role as opposed to a recovery one," he concluded.