'They wouldn't be surprised if they get dropped from the next series' – Gautam Gambhir gives his take on the lean patch of Ajinkya Rahane and Cheteshwar Pujara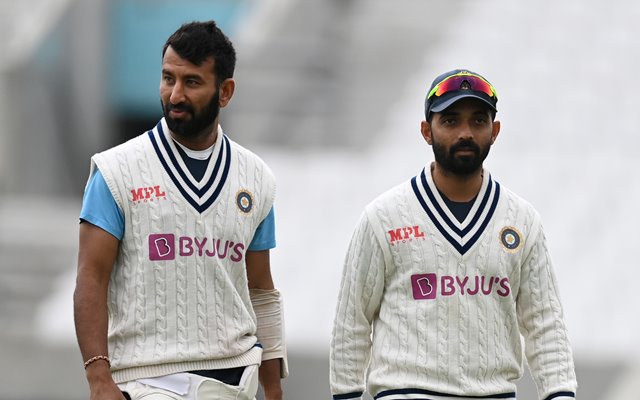 Former Indian batter Gautam Gambhir feels that it is high time that the Indian team management should look for replacing Ajinkya Rahane and Cheteshwar Pujara. Gambhir mentioned that both the batters received enough backing from the management and cricketing fraternity but they failed time and time again. These comments have come after the Indian team suffered an embarrassing loss against the hands of Proteas where India was supposed to win.
The entire Indian batting lineup failed to perform as hoped, but they still had a chance to win the series. However, they lost the last two matches and this means that they will have to wait for a few more years before they can win their first series in South Africa.
Former vice-captain Rahane made 136 runs in three matches at an average of 22.67 which included one half-century. Pujara made 124 runs in three matches at an average of 20.67. No Indian batter apart from KL Rahul could score over 200 runs in the series.
"Pujara and Rahane have received enough support, there are no two ways about it. The team management has backed the pair to the core. But you also need to see that Vihari is 28 years old," Gambhir said while speaking on Star Sports.
India needs to back Hanuma Vihari: Gautam Gambhir
Gambhir also added that India should back Hanuma Vihari, along with young players like Shreyas Iyer and Shubman Gill. Iyer made a century on debut against New Zealand during the home series last year. Gill is recovering from an injury and hence, is not a part of the current setup.
"You've to back him now before he fades away. Same with Shreyas Iyer, who has already shown his potential with a century in Kanpur. Shubman Gill is also a bright prospect. Both Rahane and Pujara know that they have been given enough chances and they wouldn't be surprised if they get dropped from the next series," Gambhir further added.