Tickets sold out for IND vs PAK 20-20 World Cup match in Melbourne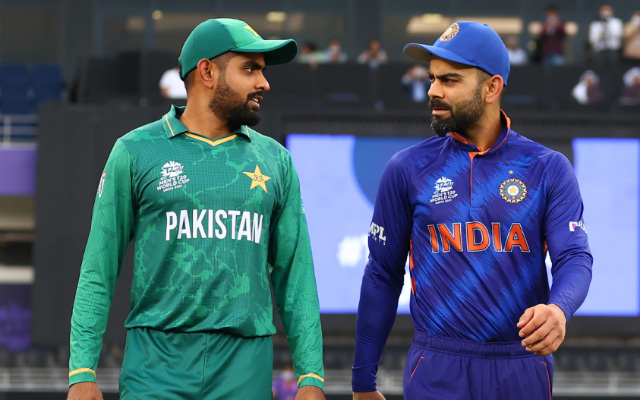 An India Pakistan match is one of the most anticipated matches. Unfortunately, the teams don't play too often and only clash in global events. The last time when these two teams met, history was created as Pakistan defeated India for the first time in the 20-20 World Cup. The two teams will once again clash, this time in Melbourne on October 23 in the 2022 20-20 World Cup.
The India-Pakistan match is a great revenue generator the cricket's governing body also ensured that the teams are pitted in the same group. Meanwhile, the tickets for the match was put on sale today and were sold out within minutes, showing the excitement among the fans for the game.
A total of 16 teams will participate in the tournament. Eight teams will participate in the qualifying round after which four teams will join the eight teams in Super 12.
Meanwhile, the teams are divided into two Groups for Super 12. India, Pakistan, South Africa and Bangladesh and kept in Group B, while hosts Australia, England, Afghanistan and New Zealand are placed in Group A
India will play the second Super 12 match on October 27 in Sydney against a qualifier (runner up of Group A), followed by matches against South Africa (October 30 in Perth) and Bangladesh (Adelaide Oval on November 2).