'We are confident that all teams will be comfortable in playing the Champions Cup in Pakistan': Geoff Allardice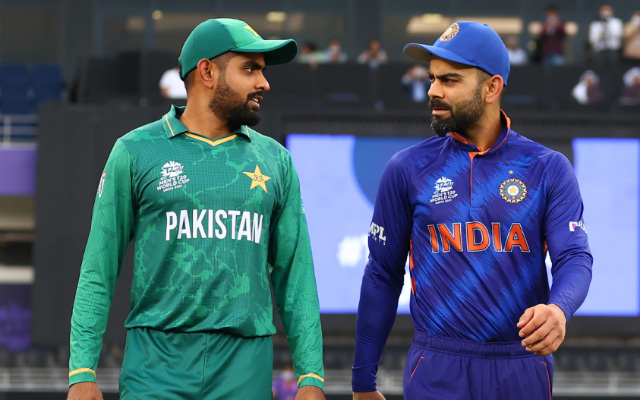 The cricket's governing body is hopeful that all participating teams of the Champions Cup will be fine with playing in Pakistan. The Imran Khan-led country bagged the hosting rights of the marquee event in 2025. This will be the first instance of Pakistan hosting a multinational cricket tournament after 1996 when they co-hosted the 50 Over World Cup.
Over the years, Pakistan have not hosted a lot of matches owing to security concerns. However, of late, things have started to improve. The country has hosted teams like South Africa, Sri Lanka and West Indies. They will also welcome Australia and England in 2022. Cricket's governing body's CEO Geoff Allardice said that there is no reason why countries will not play in Pakistan if they are satisfied with the security.
"So, we wouldn't have awarded the event if we didn't think that Pakistan were capable of hosting it. We think it's an exciting opportunity, a prospect for them to be able to host a world's event for the first time for a period of quite a period of time." "It's not until 2025 and I'm sure that they will, as all countries are required to do, put together the appropriate security plans and assurances to ensure that they can been as delivered. So yes, we were comfortable and confident that we'll go ahead," Barclay added.
One team that may not be keen on playing in Pakistan can be India. The two teams don't play bilateral series and only clash in global events owing to the political tensions. While Barclay admitted that it will be a challenge to convince India, he remained optimistic about them visiting Pakistan, adding that it will improve the relations between the two countries.
"We know that it is particularly challenging issue to work through. I mean, from my point of view, I can't control geopolitical forces are working on what we do. "But I just hope that cricket can be forced to perhaps help improve relationships between them. One of the great things that sport can do is to help to bring people in nations together. So, if we can do something and in a small way to contribute to that, then that's fantastic," he added.