Australia claim maiden 20-20 World Cup title, beat New Zealand by 8 wickets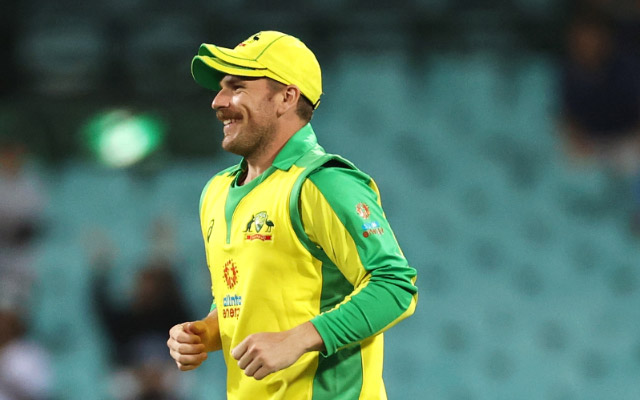 They were written off, their players were out of form, their record in the subcontinent wasn't great either but mighty Australia lived up to their aura of being the most dangerous team in global events and defeated New Zealand to claim their maiden 20-20 World Cup title.
Toss has played a big role in the tournament and Finch closed half the deal by calling it right. He had no hesitations in putting New Zealand in. New Zealand got off to a good start and added 28 runs for the first wicket before the star of the previous game Daryl Mitchell departed. Martin Guptill and Kane Williamson then consolidated the innings. The pair added a few quick runs to set a platform for the batters to follow. However barring Kane Williamson (85 off 48), who seemed to be playing on another wicket, other batters struggled to get going. In the end, New Zealand managed 172-4, which was just about par.
Australia got off to a poor start and lost Finch early for 5. However, there was not much joy for New Zealand after that as half-centuries from David Warner and Mitchell Marsh steered them to victory.
Here's what the skipper said
Finch:
 This is huge. To be the first Australian team to be able to do it. So proud. We knew our backs were against the wall. We had some great individual performances, some great team performances. Can't believe people wrote him off saying he was done (Warner). That's when he plays his best cricket. Was almost like poking the bear. The player of the tournament for me (Zampa). Mitch Marsh – what a way to start his innings today. Wade coming into this game with an injury cloud but got a job done. Stoinis did the business.
 Williamson: We were trying to get a platform and the surface was holding a fraction. But typical to here in Dubai. It was nice to build some partnerships and get what we thought was a competitive total. Only to be chased superbly by Australia. They're a fantastic side. We certainly made every effort. Guys came out and committed to their plans. They didn't give an inch really. Really proud of our team's efforts throughout. Came here in the final and gave it our best shot but it wasn't enough. Conditions varied a lot from venue to venue but we adjusted well. Nice to get to the big dance. Credit to Australia. Today they really turned it on. High hopes coming into this game. Never nice. Winning and losing are two possible outcomes.