Dinesh Karthik eyeing India comeback through T20s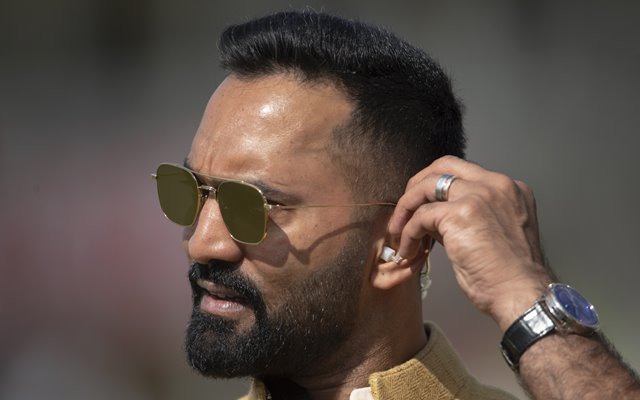 India wicketkeeper-batter cricketer Dinesh Karthik is looking to make his comeback in international cricket through the T20s. Karthik played his last international game in the semifinal of the 2019 50-over World Cup against New Zealand. Since then, he has been playing in the Indian T20 League for Kolkata and domestic cricket for Tamil Nadu.
The right-hander is still fondly remembered by fans for his heroics in the Nidahas Trophy final against Bangladesh in 2018. Recently, he hit a century in the final of the Vijay Hazare Trophy against eventual champions Himachal Pradesh. In the last few months, he has done commentary stints during various tournaments and series such as England v Sri Lanka, The Hundred, South Africa v India, etc.
Meanwhile, the Tamil Nadu player has said that T20s will be the starting point for his comeback in the Indian team. He's eyeing a decent Indian T20 League which will boost his chances of a comeback. "T20s will be the starting point for me. Obviously, with a tournament like the IPL, you play against the best in the world and you get an opportunity to showcase your skills. As a middle-order batter I can try and create an impact," said Karthik as quoted by Indian Express.
The 36-year-old has cited the examples of former Pakistan all-rounder Mohammad Hafeez and Shoaib Malik and explained how they contributed in the 20-20 World Cup in the United Arab Emirates.
"People tend to figure out, understand their body, the amount of cricket they can play and all of those reasons, like a big example was the way you know Shoaib Malik and Hafeez were able to contribute to Pakistan in the T20 World Cup. Experience is a very important factor in multi-nation tournaments. You could see that very evidently in the last few tournaments that have been held."