'Why are you so rigid when batting is misfiring' – Aakash Chopra questions India's selection strategy after loss against South Africa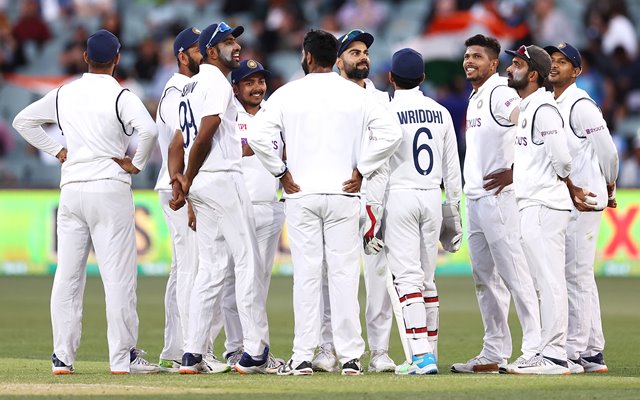 Former India player Aakash Chopra has said that he doesn't understand why the Indian team is sticking to the five-batter theory when the batting line-up is misfiring consistently. The Indian team crossed the 300-run mark in the first innings of the first game but were restricted on the scores of little more than 200 three times and were restricted below 200 twice in the series.
Players like Cheteshwar Pujara, Ajinkya Rahane, Virat Kohli and Mayank Agarwal scored only one half-century each. Only KL Rahul and Rishabh Pant managed to get a hundred in the series. Analyzing India's another series defeat in South Africa, Chopra questioned the tactics of the team going with only five specialist batters.
"If your batting is misfiring consistently, then why are you so rigid? Why are you so adamant that you will play five bowlers always, along with five batters and Rishabh Pant. Rishabh Pant did score a century in the last innings, but his performance was okay-okay before that," said Aakash Chopra on his YouTube channel.
"Rahane is not scoring runs; Pujara is not scoring runs; Kohli has not scored a century, but still, we play five batters. We are not at all ready to play a sixth batter. I mean this was slight stubbornness that we will do like this only," he added.
Eventually, a team needs runs on the board to win: Aakash Chopra
He further added that a team needs runs on the board to win Test matches and added that the Virat Kohli-led side didn't need to play five bowlers if the opposition batting lineup was weak.
"What happened even after doing this? The total idea of this was that even if your team scores 200-225, you have five bowlers, and you will save that but you could not do that. Eventually, you need runs. When there is help in the pitch, and the opposing side's batting is slightly weak, you don't need five bowlers," he said.
India will now play a three-match ODI series against the hosts.