'He's a world-class bowler' – David Warner lavishes praise on Stuart Broad after falling to him for 13th time in Test cricket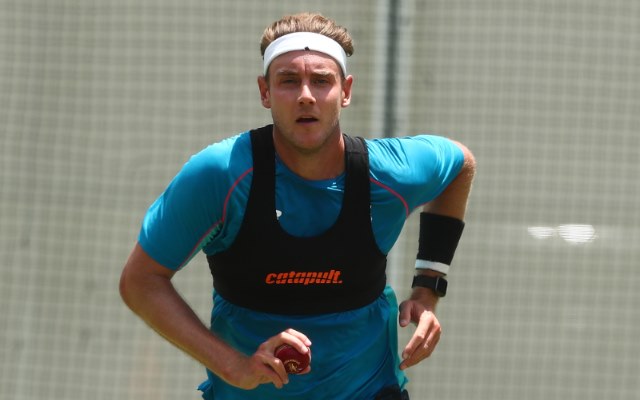 The fourth Ashes Test is currently underway in Sydney. The English pace trio of James Anderson, Stuart Broad, and Mark Wood each got a wicket on the rain-curtailed opening day but what stole the limelight was Broad dismissing opener David Warner in the 21st over.
Warner tried to drive a full-length ball pitched just outside of the off stump and it took an edge of his bat to race towards Zak Crawley standing in the second slip. This was the 13th time when veteran pacer dismissed the Aussie opener.  Most notably, it was during the previous Ashes in 2019 that saw Warner become Broad's bunny.
"I really enjoy you guys making up a good story which is fantastic and it builds up the game," Warner said during the press conference.
"From my perspective, he is like any other bowler. But I and Broady (Stuart Broad) love it when we are out there. It's good funny banter. It's one of those things where a bowler bowls a lot of deliveries at you."
"He pitches the ball in the same area a lot of time which makes him really consistent and he holds his length very well. He tries to create that false shot. Today, I tried to draw the ball too straight. I think the other ones I did drive through the covers and bit squarer and it was a disappointment for me," Warner added.
Warner said it was good to see the senior pace duo of Broad and James Anderson bowl in tandem, while he went on to rate them as the world's best bowlers.
"It's awesome to see Broady back out there as well, he is a world-class bowler," he said.
"To have him and Jimmy (James Anderson) bowling at us is great. They would have been disappointed to miss some of the Test matches but it is the decision of their selection panel. It is great to come up against the world's best bowlers."
"Woody (Mark Wood) also bowled fantastic and his line and length were impeccable," Warner concluded.