IND v WI: Rohit Sharma asks players to leave behind auction and focus on West Indies T20Is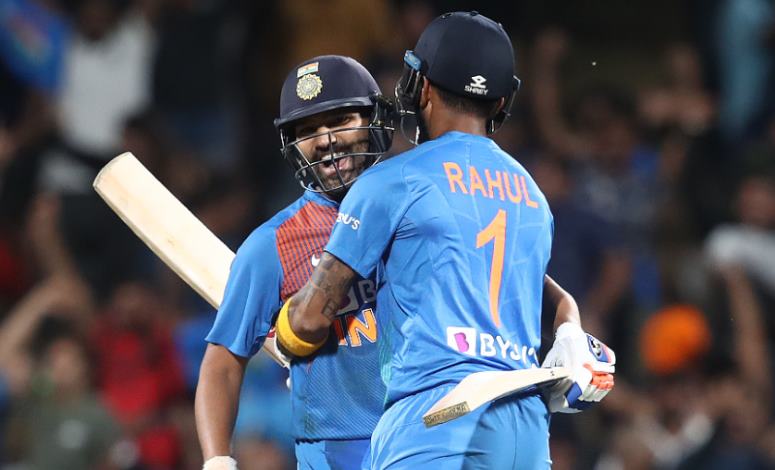 India limited-overs skipper Rohit Sharma has asked players to leave behind the Indian T20 League mega auction and focus on the T20I series against the West Indies. The three-match series will start on February 16 in Kolkata. Previously, Men in Blue clean swept the West Indies in the three-match ODI series in Ahmedabad. This was the first time in the ODI history that India had clean-swept the West Indies.
Last weekend, the mega auction was held in Bengaluru where 600 players went under the hammer. Players in the T20I squad such as Avesh Khan (Lucknow), Yuzvendra Chahal (Rajasthan), Shreyas Iyer (Kolkata), Kuldeep Yadav (Delhi), Washington Sundar (Hyderabad), and Shardul Thakur (Delhi) were bought by different teams. Players such as Harshal Patel (Bangalore), Bhuvneshwar Kumar (Hyderabad), Ishan Kishan (Mumbai), and Deepak Chahar (Chennai) were bought by their teams.
Meanwhile, Sharma has said that the guys are through ups and downs but they need to focus on the upcoming series.
"It was understood that guys will go through ups and downs, some emotional feeling within themselves on which team they will play for in the IPL. But that was done the day before yesterday, we had a great meeting with everyone and we asked them to focus on the colour blue for the next two week," Rohit said.
The 34-year-old added that the Indian  T20 League will be played and will take care of itself. He further added that the players have a role to play in the Indian team currently.
"IPL will happen later, we will take care of it then. This is the time for us to do things and guys have been spoken to on what we are expecting out of them. Whether it is bowler or batter, the clarity has been given to them and it is up to them on how they want to adapt."