'Couldn't stay motivated' -Star India player sheds light on pros and cons of bubble life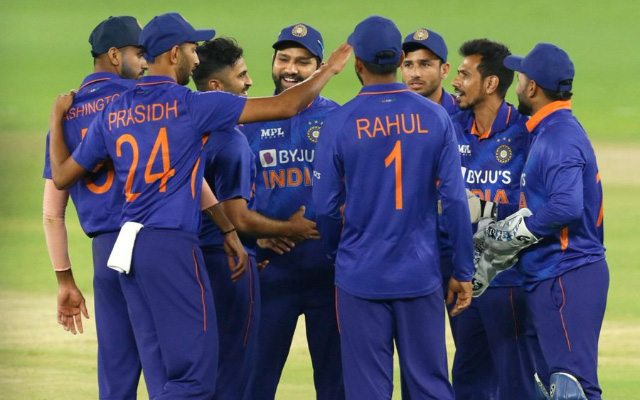 Bio-bubbles have been part and parcel of sporting events after their resumption post COVID. Talking about cricket, the game resumed with the Test series between England and the West Indies. Since then, the players are asked to follow strict bio-bubble safety measures to keep themselves safe from the deadly disease. Meanwhile, India's opening batter KL Rahul has opened on bio-bubble life difficulties.
Rahul has said that he was quite okay initially, referring to the Indian T20 League 2020, India's series against Australia and England, which followed after. The right-hander added that the series against the West Indies last month got him thinking differently.
"I was quite okay initially, but I think the last series and the West Indies series at home really got to me. It became very difficult for me to keep myself motivated. The first few bubbles I did manage. Because I kept asking myself, 'Where else can I be? What else can I do?' Nothing. Cricket is the only thing I am good at and this is the thing I have chosen, so I owe it to myself," Rahul said.
The Bengaluru-born player however, added that the good thing about the biosecurity, which confines the players in a specific player area, gives an opportunity for the players to know each other better.
"The good thing was the bubble, the quarantines got the players together, we got to know each other better. I have gotten to know the players I have been with for 4-5 years better on a personal level and formed a much deeper friendship. You are constantly improving because you are chatting with your fellow players about the game. That's all we know to be honest. We only know about cricket," said Rahul.