'Not the right place and time': Rahul Dravid ignores question on Kohli-Ganguly spat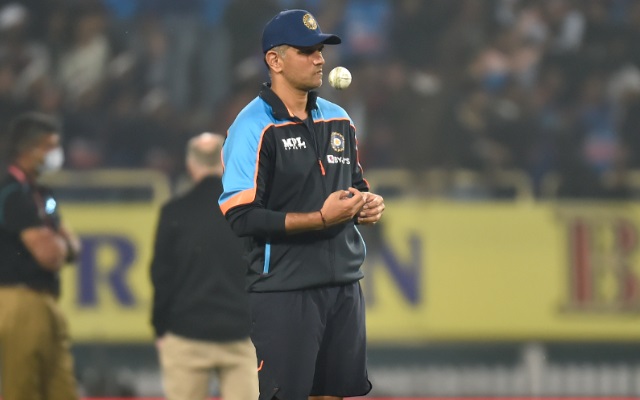 India head coach Rahul Dravid decided to keep mum on the recent Virat Kohli and Sourav Ganguly saga. Ahead of the first Test against South Africa, which gets underway on December 26 in Centurion, Dravid attended the pre-match Press conference where he was asked about his take on the recent controversy. However, Dravid politely ignored the question.
Earlier, the Indian test skipper in an explosive press conference had denied claims of BCCI president Ganguly asking him to remain the T20I captain in order to lead the ODI side as BCCI was not in favour of split captaincy in limited-overs cricket. Notably, BCCI had sacked Virat Kohli as ODI captain and handed over the reins to Rohit Sharma. Dravid said he will not let the dressing room talks come out in public.
"To be honest, that's the role of the selectors and I am not going to get into conversations that I might or might not have had," when asked if he had given his opinion on a change of white ball captaincy.
"It's not the place and the time to be doing that and discussing that. And what internal conversations I have had is certainly not going to come out in the media and I am not going to start telling people what conversations I have had," Dravid said in a polite-yet-firm manner as quoted by Indian express.
Kohli's comments regarding the ODI captaincy became a huge controversy ahead of the team's tour to South Africa. He also received criticism for his no holds barred attitude in the press conference. Despite being removed as ODI captain, Kohli remains one of the best Test skippers in the longer format.
Under the 33-year-old's captainship, India have done splendidly well home and away and have beaten top teams like Australia, England, and New Zealand.