Rahul Dravid hails Ravi Ashwin as he leapfrogs Harbhajan Singh to become third highest wickettaker in Tests for India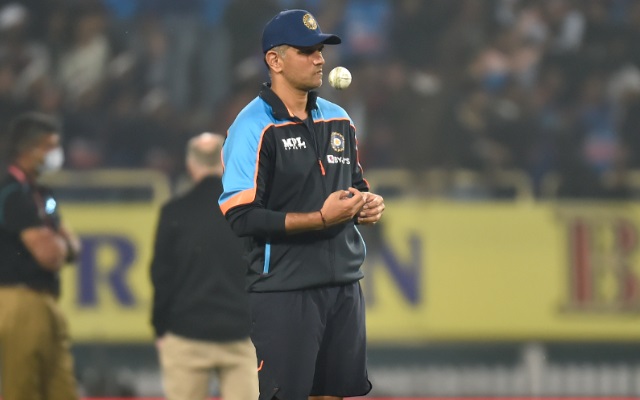 India off-spinner Ravi Ashwin had a memorable and historic outing during the first Test match against New Zealand. The 34-year-old went past legendary off-spinner Harbhajan Singh's record to become the Indian bowler with third-highest Test wickets. Ashwin has 419 wickets in just 80 Test matches.
Team India head coach Rahul Dravid, who has played with Harbhajan lavished praise on Ashwin and termed him a phenomenal bowler. "Harbhajan was a really fine bowler, someone I've played a lot of cricket with. He was a terrific bowler for India and what Ashwin's done to be able to go past in just 80 Test matches is a phenomenal achievement," said Dravid after the match.
Ashwin yet again showed his class in the first Test against New Zealand. He picked six wickets across both innings and troubled visitors' batters with his variations. It was a hard grind for bowlers on a slow yet sporting surface in Kanpur. Ashwin kept India in the hunt with regular wickets.
Dravid lavished praise on Ashwin and termed him a match-winner. The team India head coach liked the way the off-spinner bowled on day five. He also feels the off-spinner always looks to evolve and keep improving.
"Ashwin has been an absolute match-winner for India, even today you saw on this difficult wicket the way he pulled us back into the game (and also) on that third morning with that spell of 11 overs. And today just to keep us alive in the game is a tribute to his skill and ability.
I think he's just evolved, he keeps growing. He's one of those guys who keeps thinking about the game, keeps changing, keeps evolving. That's why he's got where he has. You don't achieve what Ashwin has achieved without growing and improving and evolving," said Dravid.