'Rahul Dravid has to prove he is not overrated' – Shoaib Akhtar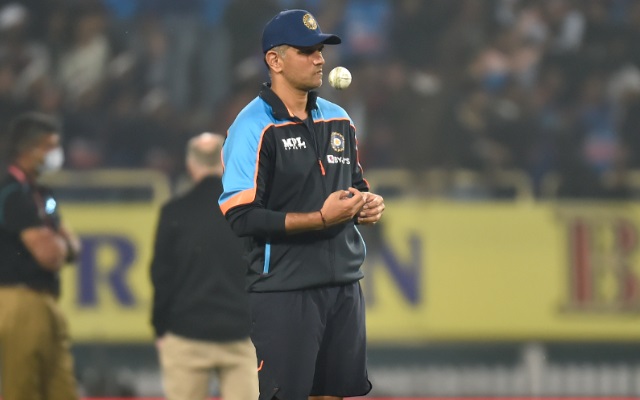 Former Pakistan pacer Shoaib Akhtar India coach Rahul Dravid has some tough tasks ahead. The Indian team has lost the Test and ODI series against South Africa. The tour started with India winning the first Test by 113 runs. It seemed as if the team would finally win a Test series in the rainbow nation but things went in a different direction.
India then lost the second and third game by eight and seven wickets respectively and the dream became distant once again. The Men In Blue entered into the ODI series with six wins in seven games against the Proteas since 2018. However, they lost the first two games, and are on the verge of whitewash in the ODI series. Akhar feels that Rahul Dravid needs to take charge of things and help the team out of this crisis. He further rubbished the claims that India cricket will see a slump, saying that a poor series doesn't mean that India is a bad team, adding that they are still among the top teams in the world.
"I don't know what (BCCI president) Sourav Ganguly and other people think. But Indian cricket is definitely at the pinnacle point (crossroads)," Akhtar was quoted by Sports NDTV.
"No, Indian cricket is not going down. You have to take control of the situation. Rahul Dravid has a big job in his hands," he added.
The former speedster added that Rahul Dravid has to prove that he is not an overrated coach as he is filling the big shoes of Ravi Shastri. "I hope people don't say that he's an overrated coach. He has to prove that, and obviously he has big shoes to fill in the place of Ravi Shastri. He has a big task ahead, let's see how he performs."