Reports: Bengaluru to host Day-Night Test against Sri Lanka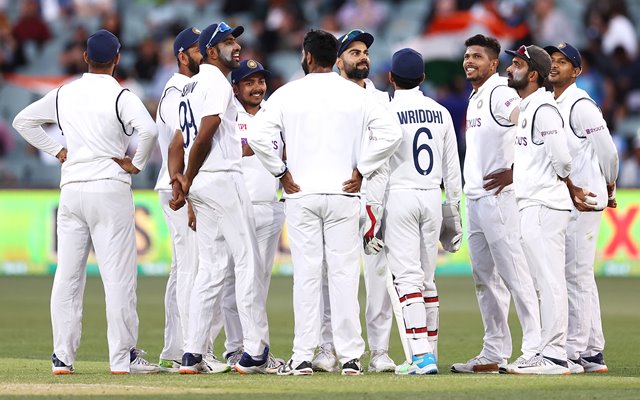 India's next bilateral series in the  Test Championship is against Sri Lanka at home. The two did not face each other in the previous cycle in which India managed to reach the final against New Zealand. Meanwhile, the BCCI is currently planning to tweak the schedule for the Test and the T20 matches and is also working on scheduling a pink-ball Test in the series.
According to the current schedule, the Test matches are to be played ahead of the T20 games, but Sri Lanka has asked BCCI to make some changes to it. They wish to play the T20 games first. In other developments, the second Test in Mohali might not be a Day-Night Test. Earlier, there were reports that Mohali Test could be played with pink ball. However, that plan has been put to rest due to dew factor. Instead, the first Test in Bengaluru, which starts on 25th Feb, can be played under lights.
"There is a chance that the first two T20Is to start the tour will be played in Dharamshala before the series moves to Mohali for the third T20I and the first Test. Lucknow may miss out on hosting a T20I. Having the pink ball Test in Mohali is difficult since dew is expected to play a big role. However, BCCI is still monitoring the Covid-19 situation in the country. A final call to tweak the schedule will be taken soon," said the source as quoted by CricTracker
India has hosted two day-night Test matches so far. First against Bangladesh at Eden Gardens, Kolkata in 2019, and another against England at Narendra Modi Stadium, Ahmedabad in 2021. The hosts won both the matches comfortably. Meanwhile, India is preparing for the white-ball series against the West Indies starting on the 6th of February. Sri Lanka, on the other hand, will be touring Australia for a five-match T20 series.