Shahid Afridi weighs in on Rohit Sharma's appointment as India skipper, feels Kohli should give up ODI and Test captaincy as well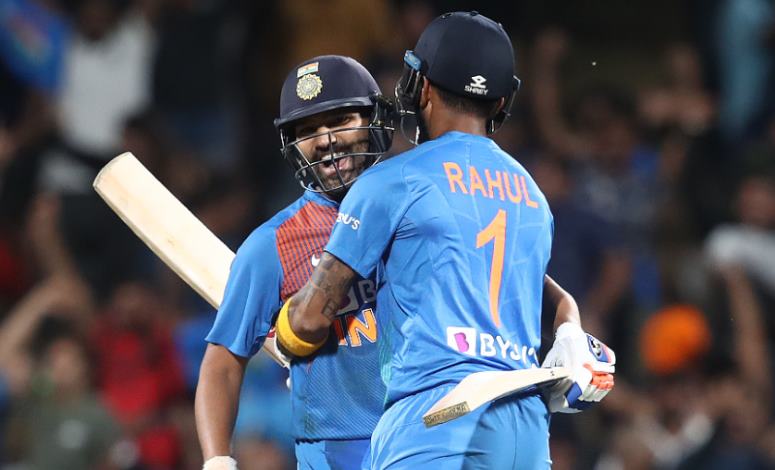 Former Pakistan skipper Shahid Afridi has backed Rohit Sharma's appointment as India skipper. Sharma was named the India captain for the New Zealand T20Is. The appointment was on the expected lines as Rohit has been Virat Kohli's deputy for a long time in limited-overs cricket. Afridi recalled his experience of playing with Rohit Sharma for the Deccan Chargers in the IPL and said he is a class player. "As far as Rohit is concerned, this was on the cards. I have played with him for a year (at Deccan Chargers). He is an outstanding player with a terrific shot selection. He stays relaxed where required and shows aggression when needed to as well. We will see both sides," Afridi told Samaa TV.
"Like I said, this captaincy move was bound to happen. He should definitely be given a chance", he further added.
The former Pakistan all-rounder also feels Virat Kohli should give up captaincy in the other two formats as well and play purely as a batter. Afridi believes the right-hand batter will start enjoying his batting more. The 33-year-old gave up T20I captaincy but stuck with ODIs and Tests. Many feel that Kohli is overburdening himself by leading India, which is affecting his batting as well.
"I think Virat should take the decision to continue as only a player. There will be relatively less pressure, he has played plenty of cricket too. He will enjoy his cricket and batting because captaining a team is not easy, especially in countries like India and Pakistan. As long as you are captaining well, things go smooth", he stated.
Kohli had cited workload management as the primary reason to step down from captaincy in the T20I format. His record as a captain in Test and ODI formats are superlative. However, he is yet to add a multi-national trophy to his cabinet.