'They need to rethink their five-batter theory' – Salman Butt dissects India's Test series loss against South Africa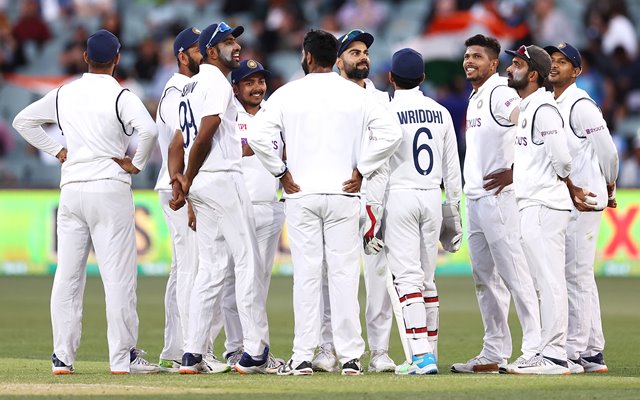 Former Pakistan skipper Salman Butt has said that the Indian team need to rethink their five-batter approach in Tests. Butt pointed out how this approach hurt the team as three batters were out of form. Cheteshwar Pujara and Ajinkya Rahane scored only one half-century each in six innings in the series, while Virat Kohli could also only manage one half-century and yet again failed to break his hundred-less streak since November 2019.
Only once the batting line-up managed to get past 300 runs. In the first game played in Centurion, the Virat Kohli-led side managed to amass 327 runs. They went onto win the game by 113 runs. Since then, the World number one Test team has managed to score beyond 200 runs only thrice and were restricted twice below 200.
India went on to lose the series by 2-1 after leading the series by 1-0 at one stage. Meanwhile, Butt has pointed out that even though form and experience matters, it was evident that life became difficult for the team as three batters were out of form.
"India need to rethink their approach. Both form and experience matter. But what we saw in South Africa was that Rahane and Pujara were preferred over in-form players. On seamer-friendly pitches, you are relying on experienced players who are out of form. In addition, you are going in with only five specialist batters. Of the five, there were question marks on the form of at least three players. This was going to make life very difficult, which is exactly what we saw," Butt said on his YouTube channel.
The former Pakistan skipper added that the team missed the services of Rohit Sharma as Kohli and Sharma don't let the team's weak batting fail with their performances.
"When Rohit Sharma is in the team and when Kohli is in form, they bat so well that they dwarf the weaknesses of the Indian batting. However, here, Rohit was absent due to injury. Kohli is in decent form but is not getting big scores. There was thus greater responsibility on the other batters, but their response was not up to expected standards," the former Pakistan skipper added.