'Janam se chor hain' – Fans react as Alex Carey owes £30 for his haircut in UK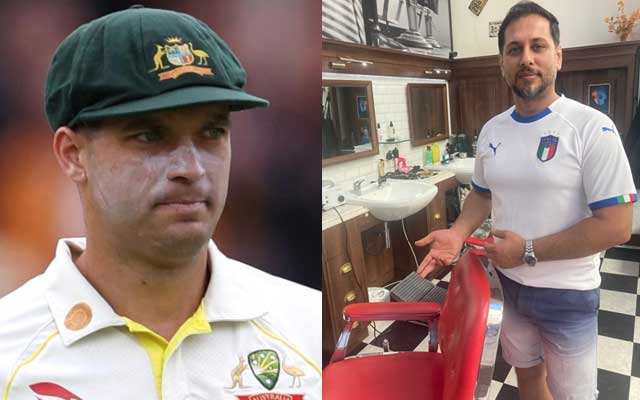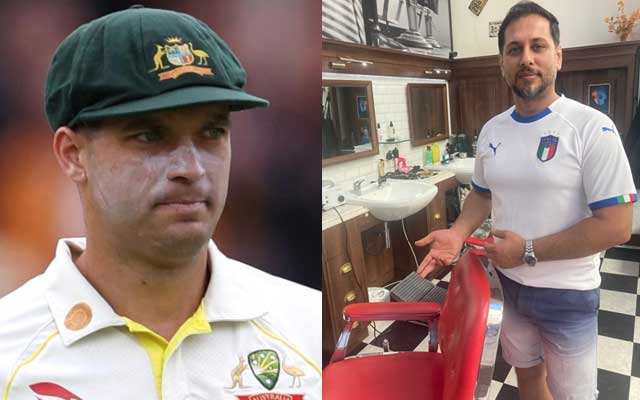 The Australian wicket-keeper has been given until the end of the Third Test to pay the £30 he owes the barber who was astonished by Ashes villain Alex Carey stumping him when he forgot to pay. The Sun claims that Carey visited Doc Barnet's Barber Shop in Leeds to get a haircut. Along with teammates David Warner and Usman Khawaja, he went to the store.
Carey declined and left without paying, in contrast to the other two Australian players who agreed to pose for pictures and paid for them. The 39-year-old Adam Mahmood claims he is prepared to wait for the money even though Carey agreed to pay later since he had no cash on hand. However, he has set a deadline of Monday.
I'm still waiting: Adam Mahmood
Mahmood said in a chat with The Sun, "I'm still waiting. They all came in just before we shut. We cut their hair and had a great laugh. But we don't accept cards and Alex said he had no cash on him. Well, there's a Tesco cash machine literally round the corner he could have run to."
Carey could have returned to the hotel with cash from the ATM in less than five minutes, according to Mahmood, but the Australian wicketkeeper assured the barber that he would make a bank transfer. He further added, "Maybe he forgot. I'm giving him the benefit of the doubt but if it's not paid by Monday, I won't be happy."
Australia were 116-4 in their second innings at stumps on the second day, leading by 142, as they tried to move 3-0 up in the five-match series and win the Ashes in England for the first time since 2001. Stuart Broad again dismissed David Warner, getting out to him for the 17th time in Test cricket. Mitchell Marsh was 17 not out after scoring his maiden Test century in nearly four years with a remarkable run-a-ball 118 in Australia's first-innings 263, and Travis Head was unbroken on 18. Their partnership of 155-run output was important in securing a first-inning lead. It will be a thrilling 3rd day in the Ashes.
Here's how the fans reacted:
Lekin kaat toh Carey raha hai England ki 😂

— Naveen (@_naveenish) July 8, 2023
Adam nahi
Amir lag raha hein barber

— Em! (@Insane__Emi) July 8, 2023
https://twitter.com/jeeva1230/status/1677595887818899456?s=20
Upcoming Greatest wicket keeper after Kumar Sangakara and Gilchrist…

— Cheems Bond (@Cheems_Bond_007) July 8, 2023
Barber Adam ko Babar Azam padha mene 🗿😂😭

— Cheeky Singles (@CheekySingles) July 8, 2023
Scammer got scammed xD

— Tribal Sick (@SickTribal) July 8, 2023
30 GBP🧐 almost 3000 for hair cut🤐

— Barkha Joshi (@bindasbarkha) July 8, 2023
Typical english media doing their thing!

— ….@( (@42Sanjan) July 8, 2023