Mohammad Hafeez bids adieu to international cricket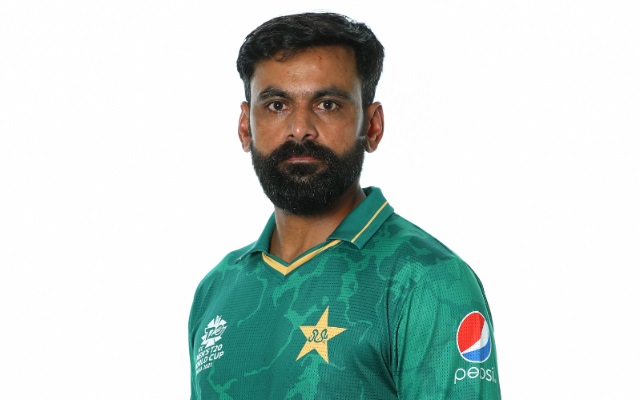 In what comes as big news, Pakistan all-rounder Mohammad Hafeez has announced his retirement from international cricket. Hafeez's 18-year journey in international cricket that began in 2003 against Zimbabwe, ended in the 2021 20-20 WC against Australia during the semi-final.
Hafeez had was set to retire after the 2020 T20 WC but the postponement of the tournament till 2021 due to the COVID-19 pandemic meant he has to delay his retirement.
The all-rounder has played 55 Tests, 218 ODIs and 119 T20Is and has scored 12,780 runs and 253 wickets in international cricket.
He has been amazing with the bat, as well as the ball for the Men in Green and was a genuine all-rounder for a relatively long time. However, during the last few years of his career, he played mostly as a batting all-rounder.
The 41-year-old had captained the Asian side on a few occasions as well. While he led Pakistan in one Test and two ODIs respectively, he was the side's regular captain in the shortest format of the game for a while. In the 29 games in which he led Pakistan, Hafeez won 18 games.
It is to be noted that he led Pakistan in the 2012 and 2014 20-20 WC. However, he failed to lead the team to wins in both editions. The veteran all-rounder retired from the longest format of the game in 2018 itself and was overlooked in ODIs post the 2019 50-over World Cup. Thus, his last appearance in ODIs was against Bangladesh at Lord's.
Hafeez ends his career with 32 Player of the Match awards. Only Shahid Afridi (43), Wasim Akram (39) and Inzamam-ul-Haq (33) have won more player of the match awards than him.
Meanwhile, Hafeez will still be available for franchise cricket and has signed with Pakistan Super League franchise Lahore Qalandars for the upcoming edition of the league. He was last seen during the recently concluded Lanka Premier League with the Galle Gladiators.